8. Dezember 2018 - Ingo Vetter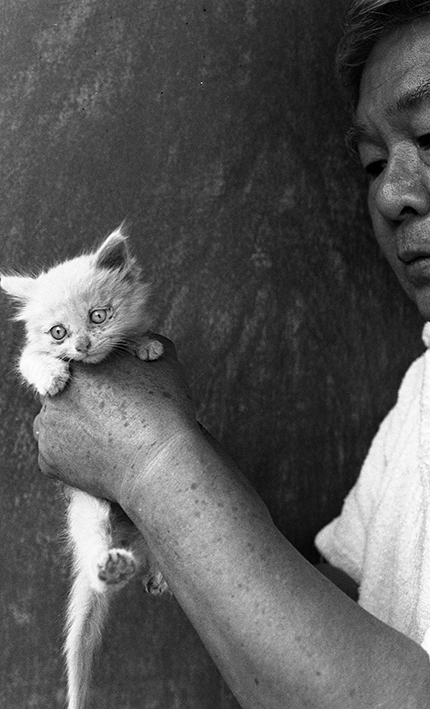 Fan Lin – A Book of Art History Which Influenced Whole China — The Academic Achievement of Chi Ke
Vortrag am Montag 10.12.2018, 18 Uhr
Auditorium, Speicher XI, Bremen

Fan Lin is a professor of Western Art History at Guangzhou Academy of Fine Art and a famous curator of contemporary art. She keeps working in different places, universities and institutions throughout China, permanently switching between education, research and curating. In her lecture, she will reflect on this amalgam of occupations by presenting the scholarly writing and translation of Prof. Chi Ke, who's books about Western Art History influenced at least the last two generations of contemporary artists in China.
Fan Lin will talk about the perception of these books, how artists reasoned in their work and responded in exhibitions – the relationship between China's art development and Western's art influences. In a second part, she will present a research of China's art creation on landscape themes with case studies of Hong Lei, Hu Jie-ming, Ni Jun and Yang Guo-xin.
The Lecture will be held in chinese language with translation into english.
Im Rahmen des Seminars "On Seeing. Plurale Perspektivierungen auf Kunst" findet ein Workshop mit Fan Lin statt: "The Research of China's Art Creations on Landscape Theme — Cases Studies of Hong Lei, Hu Jie-ming, Ni Jun and Yang Guo-xin" Dienstag, der 11.12.2018, 10:00–12:30 Uhr, der Workshop wird in Englisch sein. Der Workshop ist offen für Interessierte. Um Anmeldung unter: 
m.schieren@hfk-bremen.de
 wird gebeten.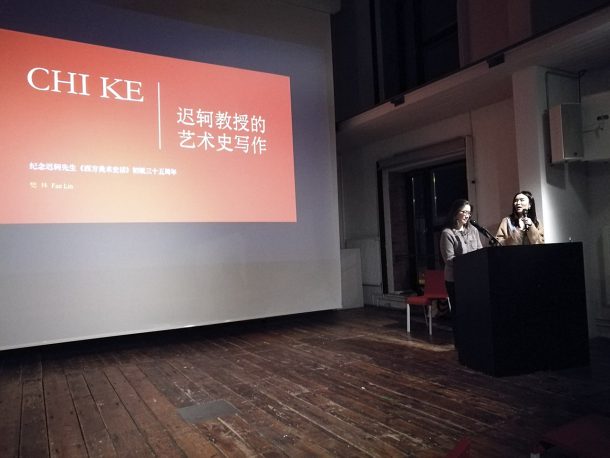 Prof. Fan Lin und die Kunstwissenschaftlerin Hanyang Zhang als Übersetzerin in Bremen