4. Dezember 2021 - Ingo Vetter
Arts & cultural presence, in the seeding post-colonial realities.
A discussion series, to explore arts & cultural practices that respond to history, legacy and ongoing reality of colonisation.  To ask questions on; how do we begin to decolonise, when coloniality is like the very air we breathe?  What processes punch holes in colonial structures? How can arts and cultural practices seed post-colonial realities?
The series will be approached in the form of community story-telling, where specific social and spatial relations will be brought to the group.  As a resident of Bristol City UK we will look at relevant recent events that have taken place here and also I will present aspects of current work 'Association of Unknown Shores' a collaborative artist platform that explores the entanglement between Iqaluit Nunavut and Bristol City UK through the 16th century  exploitation voyages of Martin Frobisher.
The first in the series will be:
October 20, 2021, 10.30-12.30pm ~ Statue Toppling & Rock Carrying.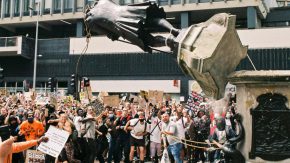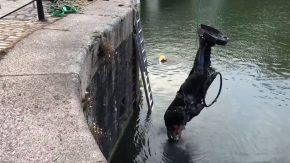 Statue Toppling
On 7th June 2020 during a BLM Bristol City protest in the wake of George Floyd's public murder, the statue of Edward Colston (A known merchant slaver) is toppled off the plinth, dragged through the city streets and thrown into the City's docks by protestors. This action looked like a improvised performance/ritual event, as the news spread through the city we danced in kitchens and streets high on the fumes of uprising and wild relief. For a moment I thought the Council might carry on the peoples actions and pull the statue to the sea… this did not happen. Currently people involved are being sentenced to prison.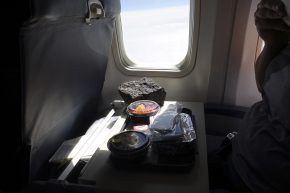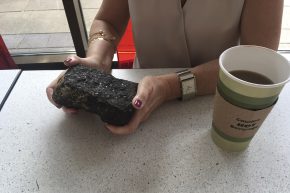 Rock Carry
In June 2019 artist Angela Piccini and I carried a piece of rock that had been stolen from Iqaluit Nunavut in 1578, in an English attempt to extract gold from the rock. The rock was in fact worthless of gold and 100's of tons were dumped in Dartford town and used by local builders.  In 2019 we took fallen pieces from a wall in Dartford and carried it, handled it and put it at the centre of conversations and a journey to Nunavut.  The experience grew into a process of improvised repatriation. The rock was finally handed to Janet Pitsiulaaq Brewster artist, Mayor and head of the Nunavut Arts and crafts Association.  This presentation will look at this event in the context of how post-colonial realties are socially manifested.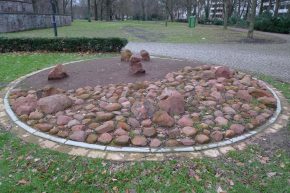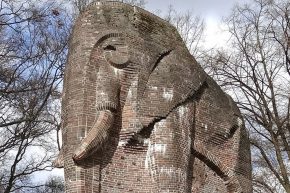 Bremen Sites
We will move our attention locally, to current work taking place in Bremen in relation to decolonisation and visit local sites of colonial relations. First stop 'the Elephant'.
December program
Wednesday Dec 15, 2021, 10.30-1pm
The impacts and ongoing legacy of colonial object classifications systems: Tourist / ethnic / primitive /decorative / ornament / art / artefact.
Colonial classifications which dominate market forces and impose upon colonised people who often held/hold different world views on the classification of 'art' objects.
Reading from Unpacking Culture~ Art Commodity in Colonial and Postcolonal Worlds
2pm -4pm
Film screening – Angry Inuk – 2016 by Alethea Arnaquq-Baril .
Explores the clash of western and Inuit world views on the controversial subject of seal hunting.  Film explores the impact of the dominant market upon Inuit livelihoods.  Film is followed by group discussion.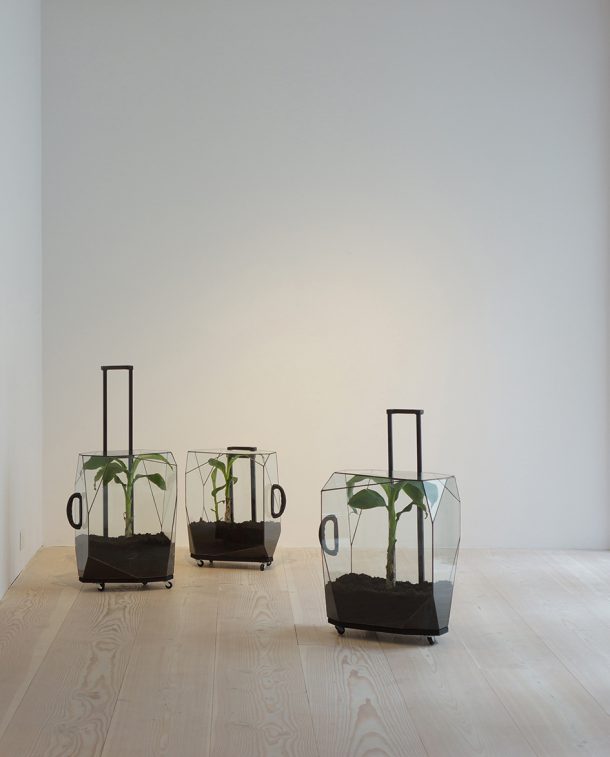 COLSTON-BANANA-REMAINS
Session on Wednesday, February 2, 2022
A discussion presenting the aftermath of the recent trail of the Colston 4, Artist Group Cooking Sections project "The Empire Remains Shop" and work 'Cases of Confusion' in relation the Banana Trade.
After the discussion I thought we could go to the local trade museum and walk to the Lloyd's Cafe